South Korean food at Jinjuu, London
Restaurant review
In the aftermath of the Korean Wave — which has flooded us with soap operas, K-pop and rapper Psy — comes South Korean food.
At Jinjuu, the new Korean restaurant in Soho, it's given a down-to-earth twist. At the centre of it all is KFC or Korean Fried Chicken to give it its proper name, which is served with the most delectable sauces, including Gochujang red (a special red chilli concoction) and Jinjuu black soy (a thick soy sauce). Other quirky dishes include Gochu bombs (deep fried jalapenos stuffed with Bulogogi beef and pork), Jinjuu carnitas fries, Bulgogi sliders, pork belly tacos with kimchi and of course, let's not forgot the staple of any Korean menu, the dolsot bibimbap (a rice dish with toppings served in a hot granite stone bowl).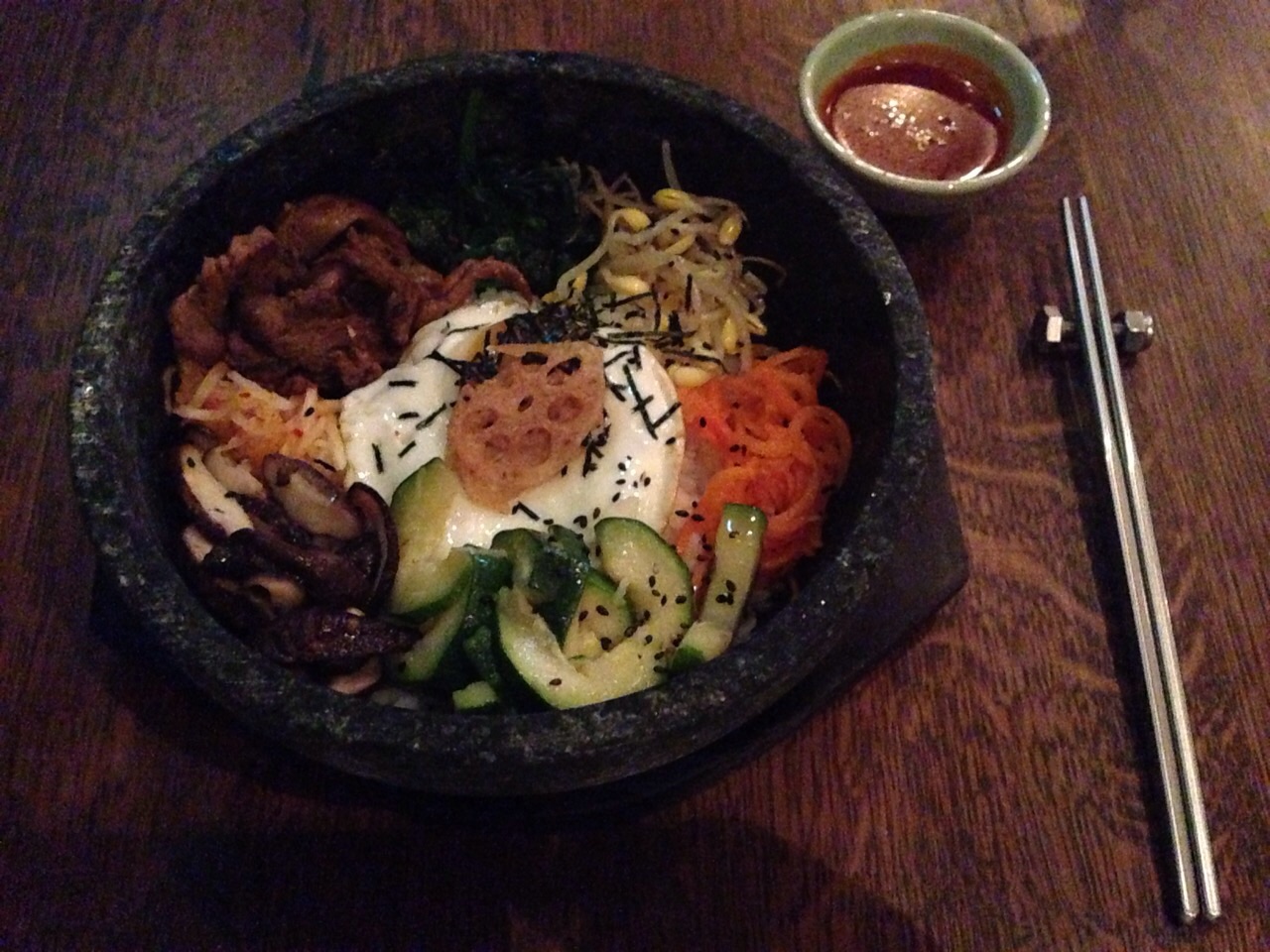 The restaurant is divided into two sections. Upstairs, the menu is more Korean-American-inspired street food than haute cuisine, so bearing this in mind should keep expectations in check. It's a humble offering but rather good if you're after something quick and easy. For those in search of a more sophisticated affair, head downstairs, where Jinjuu serves dishes such as glazed short ribs, stone bass wrapped in banana leaves and Gochujang Hong-hab (Korean version of Moules marinière).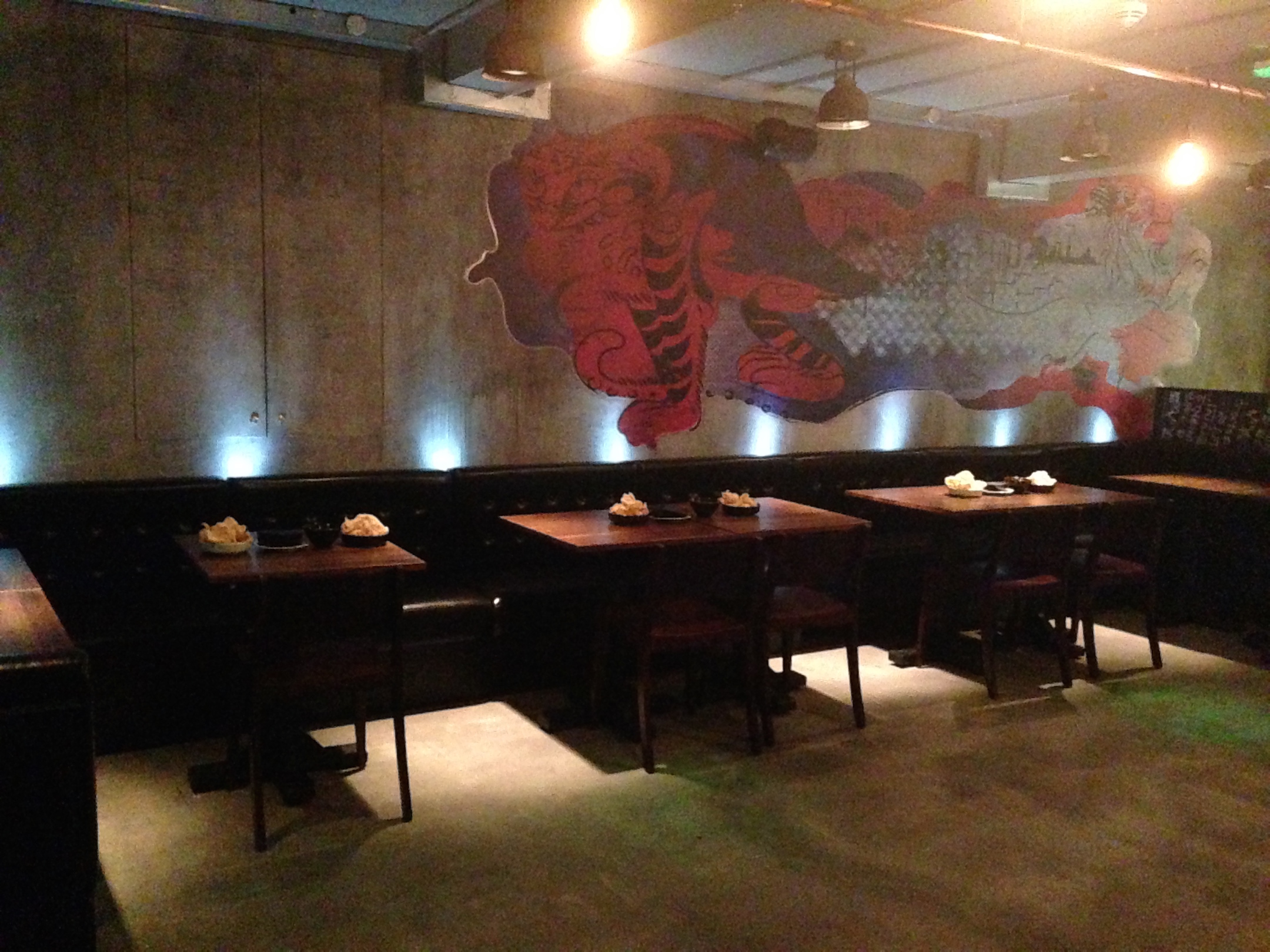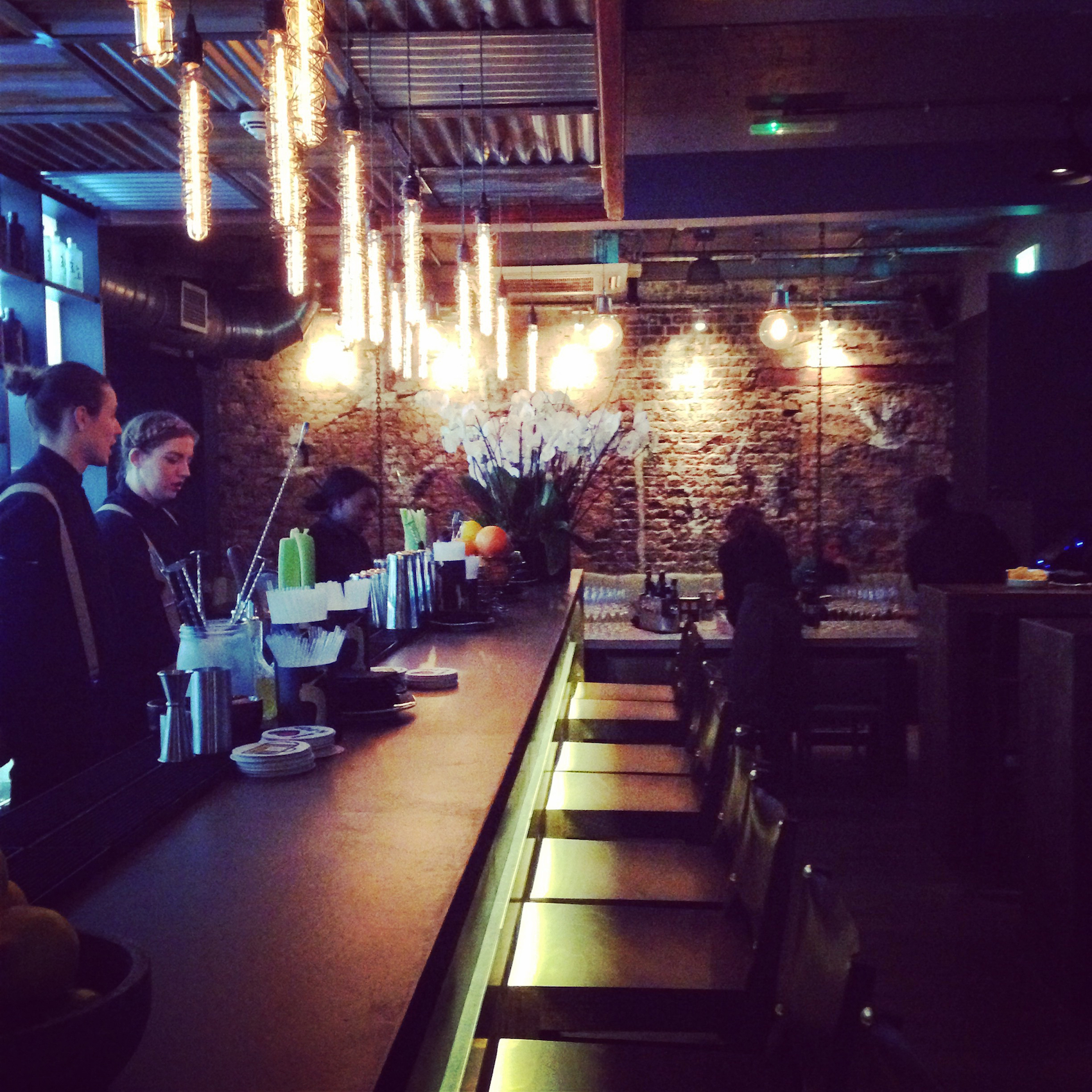 But my favourite spot remains upstairs where the décor is modern, with bold lighting and exposed brick walls. There is an Anju (Korean food consumed with alcohol) bar on the left as you enter the restaurant with a wooden bar with cylindrical lighting wrapped in coil springs hanging above it. Behind the centrepiece table are more tables assembled bistro-style, with globe-shaped pendants dangling from above. On the staircase landing is a large wooden shelf backlit in emerald green and adorned with vases of every size.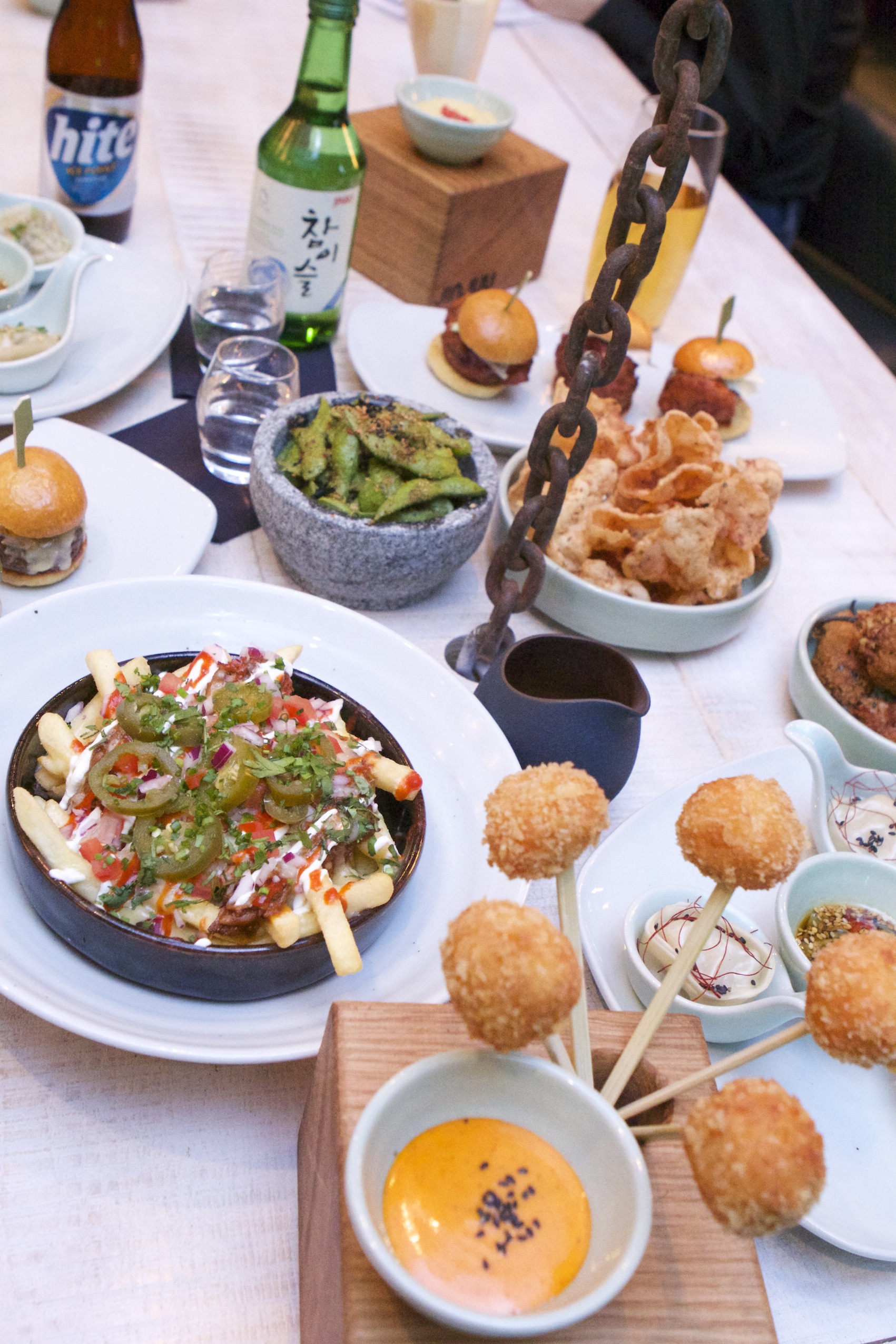 The Jap Chae (traditional fried sweet potato noodles) had just the right consistency and the Jinjuu carnitas fries (French fries slathered with cheddar, slow cooked pulled pork and fresh kimchi) was an interesting and delicious take on the humble fry. The Bulgogi K-town slider buns and pork belly tacos could not be faulted. And the main event, the Bulgogi dolsot bibimbap was tasty. The big chunks of beef could have been cut to a more refined size and the presentation could have been more polished, but the taste was excellent. The only disappointment was the miso crème brulee, which managed to make an exquisitely simple pudding into something infuriatingly complex. The savoury miso clashed with the sweetness of the crème brulee, resulting in a somewhat jarring umami flavour. That aside, the rest of the dinner was delicious. And the service, friendly and quick.
Judy Joo, the Korean-American French-trained chef behind the enterprise, has concocted another Korean hit.
15 Kingly Street, London W1B 5PS
020 8181 8887
www.jinjuu.com